Let thy speech be better than silence.

Dionysius of Halicarnassus
He was a retired NBA superstar and took the stage to a huge round of applause.  It was exciting and I was jazzed. I love studying other speakers with the evil intent of stealing as much as possible.  I had my sketch pad ready and we were off to the races, or so I thought. In my notes, I wrote, what is he talking about?  What is the message? I had ten different ideas on what the purpose of the talk was, but even as he ended, I had no idea. It was a classic scatter-shooting, shotgun approach to content.  He had the public speaking chops, but the heart of the message was hidden in fluff. There was no real purpose to the presentation.
In 1974 we sent the first radio wave message into space.  It was called The Arecibo Interstellar Message. Its design and message were INTENTIONAL, PURPOSEFUL and SIMPLE – "we are here."  Just in case anyone is looking, "we are here." In a simple visual form it looked like this:
On November 4th of this year, a bunch of smart guys at MIT had a better idea.  If the core of the message is just "we are here" you should use lasers.  "If extraterrestrial life exists (see the Fermi Paradox – https://www.space.com/25325-fermi-paradox.html ) somewhere in our galaxy, we should use laser technology.  We can create a celestial front porch light."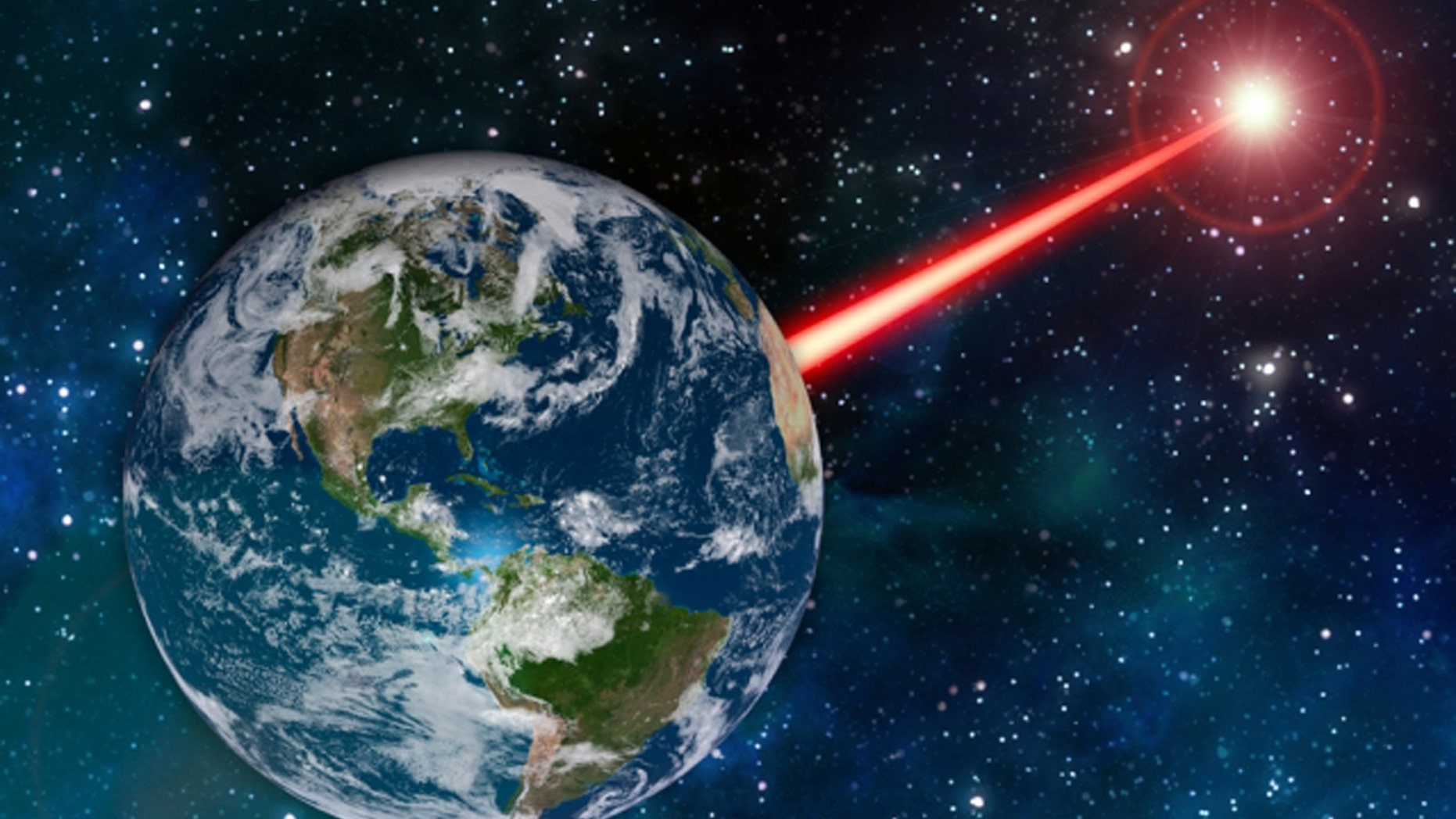 They knew what the purpose of the communication was.  They created their projects with a purpose at the core of their design.  The purpose of a message is at the heart of a great presentation.  What is the core message? Define it and embrace the message in a story and you have the fundamental beginnings of a well- crafted presentation.
Stage presentations, like stories, have a definable beginning, middle, and end, but without knowing the real and true message, the actual purpose of your actions, you may as well fire a shotgun and see where the pellets land.